Play and Drive Pirelli eKarting Championship
---
Are you ready for the battle?
---

---
Experience: After 6 years of development and 5 generations of prototypes, after thousands of kilometers and hundreds of recharges, Play and Drive launches its first eKarting Championship supported by the well known tire brand Pirelli, for a limited number of international karting race drivers. Only 8 lucky of them will take part in the Challenge. The Championship is organized by the CLUB MOTORLAND, PLAY AND DRIVE and FADA (Aragonese Federation of Automobile)
FORMAT
We have chosen a very dynamic Challenge format where each race driver fights against another race driver in the pure style "face to face", so appreciated in other sports. A Time Attack will determine the table of each Battle. Each race driver will have 2 sessions of Time Attack and 3 Battles a day. At the end of each day, points will be awarded according to the general classification and the sum of the points of each day will be announced to the winner of the "Play and Drive Pirelli ekarting Championship 2019".
CALENDAR
The first edition of the "Play and Drive Pirelli eKarting Championship" will take place on October 12th and 13th 2019 at the famous FIA karting circuit of Motorland Aragón, located in Alcañiz, Spain.
AWARDS
The winner will win a free registration of the first one of the different editions planned for the 2020 season, and the Top 3 Classified will also win another very exciting prize that will be revealed later.


MOTORLAND
FIA International Karting Circuit
---
-Racetrack with Level A homologation by CIK-FIA for international events (top level homologation).
-Length of the homologated racetrack: 1.671,63m
-Track width: 10m
-Length of the start straight: 173,361m
-Number of turns: 9 left-handers/10 right-handers
-Maximum gradient (ascent): 3,25 %
-Maximum gradient (descent): 4,50 %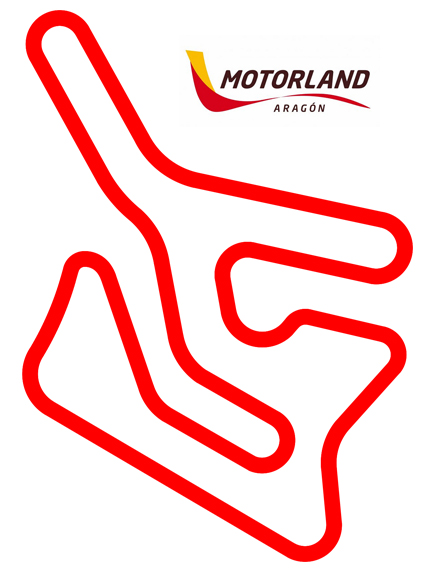 Technical data
eKarting EGT5
---
The Championship Technical Regulation complies with the Specific Regulation for Electrical Equipment of the FIA eKarting Technical Regulation
AUTONOMY (Typical Capacity): eKarting EGT5 – 5.0 kW.h
CHASSIS-FRAME: KZ Model with CIK-FIA Homologation
BODY AND PROTECTIONS: All with CIK-FIA Homologation
BRAKE SYSTEM: Ventilated Front and Rear Brake Disks with CIK-FIA Homologation
DATA LOGGER AND DISPLAY: AIM Solo 2 DL (including data recording and graphics)
EKARTING WEIGHT: 126 Kg
EKARTING MINIMUM WEIGHT (Driver include): 195-199Kg (final weight will be decided according to the weight of selected drivers.)
TRANSMISSION: Rear wheel drive with chain transmission
MOTOR PEAK POWER (TIME ATTACK MODE): 30kW (41cv)
MOTOR PEAK POWER (BATTLE MODE): 20 kW (27cv)
PEAK TORQUE MOTOR (TIME ATTACK MODE): 80 Nm
PEAK TORQUE MOTOR (BATTLE MODE): 70 Nm
PEAK MOTOR SPEED: 8,000 rpm – (110-150 km/h, according to final ratio)
RATED VOLTAGE: 100,8V
CHARGING TIME : 35min (95%)
How to participate ?
---

---
Who is it for?: The Championship is open for all Go-kart race drivers all over the world born before 2005 inclusive.
DRIVERS SELECTION?
Only 8 race drivers can participate at the First Edition Championship, so we need to proceed to select who are the best race drivers for our championship. The selection is based on your experience and technical criteria of the organization.
COSTS?
The inscription fee of € 3.630 (21% VAT included) includes Go-kart/tires/mechanic/box and charging.
REGISTRATION?
Very easy, you just need to send an email to guillaume.meura@playanddrive.com with your CV and if you are selected, we will contact you to make the confirmation of registration with a payment of € 300.
SPORT REGULATIONS DOWNLOAD