eKarting Spanish Open 2021
---
Play and Drive, a new age in racing
---

Do you want to reach Formula E or even Formula 1?Formula E has become the leader in 100% electric single-seater Motorsport, with Formula 1 committed to becoming sustainable in the near future to remain one of the pinnacles of Motorsport worldwide.
With the integration of increasingly recognized brands in each season, the message is clear that interest in electric competition is growing exponentially.
But Formula E is at the top of a pyramid in which, at the moment, there is only one category. Play and Drive will change the game.
It is our singular goal to complete this pyramid, providing opportunities for the professional drivers of the future the same ladder to the top as offered in single-seater combustion racing. Play and Drive has developed and tested several fully electric propulsion systems over the past 10 years in real racing conditions. Despite the great technological challenges of different battery architectures, we have persevered with our vision.
Our Lotus Elise S1 E15 had great results against combustion cars in the 3rd Absolute Aragon Speed Championship 2015, and in 2019 we hosted our 1st high performance eKarting championship with international drivers organized at Motorland Aragon. Play and Drive has developed the necessary technology to face new challenges and apply it to the new categories of single seater racing that we will launch in the coming seasons to create the missing steps of a new pyramid that will give the possibility to young professional drivers to reach to the heights of electric motorsport
Play and Drive,the beginning of your professional career

Play and Drive,
where knowledge is power
---

To continue with its philosophy of bringing young drivers closer to the new technologies of the automobile competition, Play and Drive invites any participant to visit its facilities and receive an accelerated course on high-performance electric propulsion for the competition.
In addition, Play and Drive has prepared, for interested drivers, a series of visits to companies that are also key in the evolution of sustainable mobility worldwide. The more technical knowledge a racing driver has, the better he can manage his race, the better he can communicate with his engineers and as a result, they will improve their results, and their options of being chosen as the main race driver by one of the great teams of Formula E or Formula 1 will grow exponentially.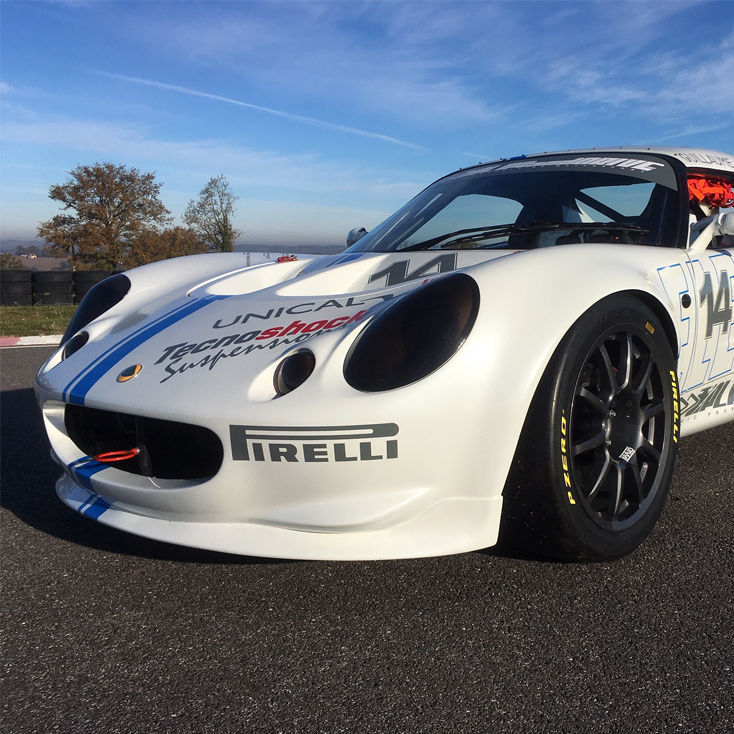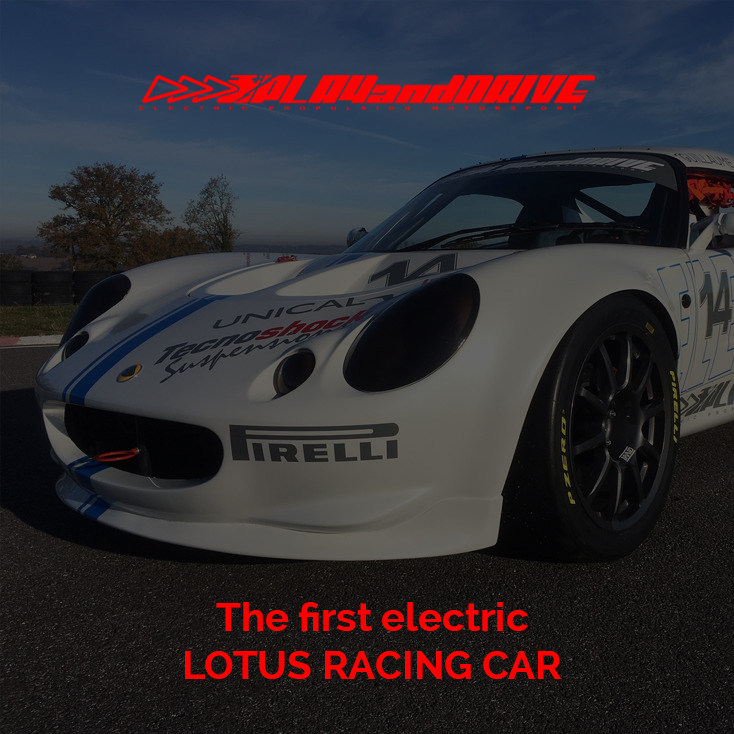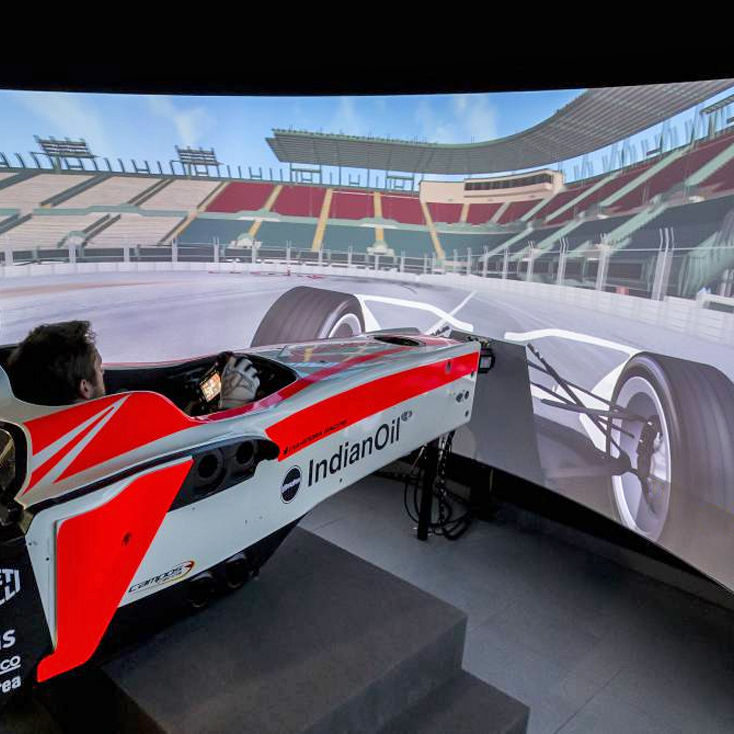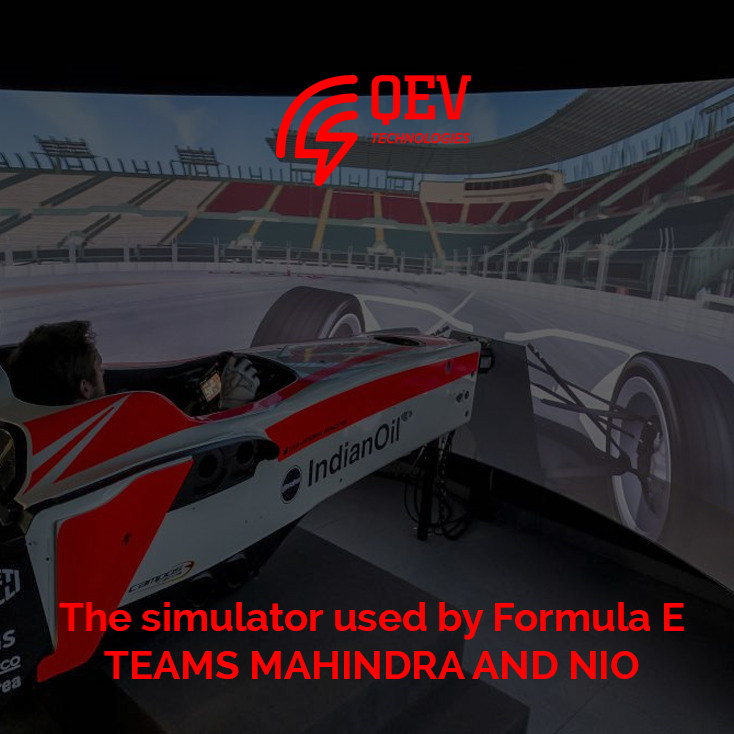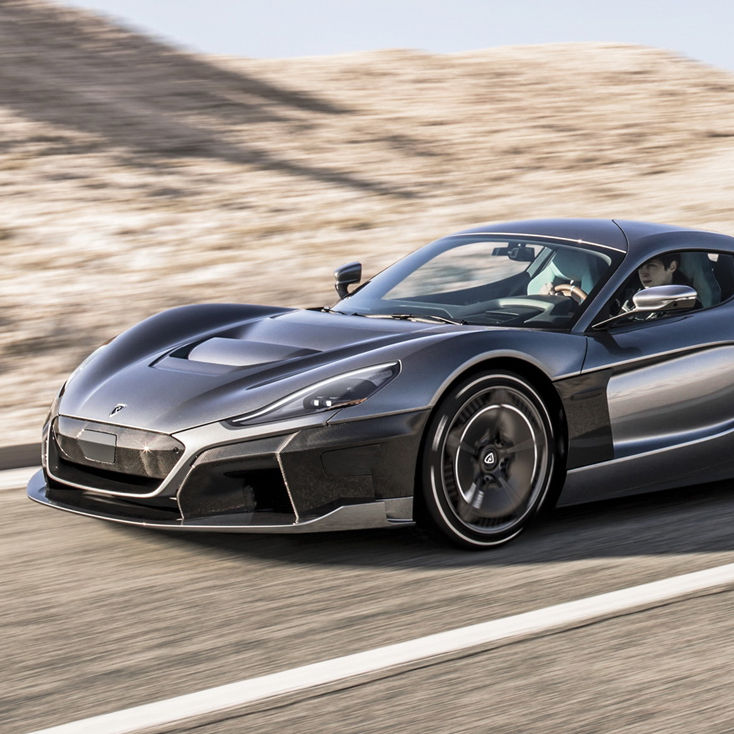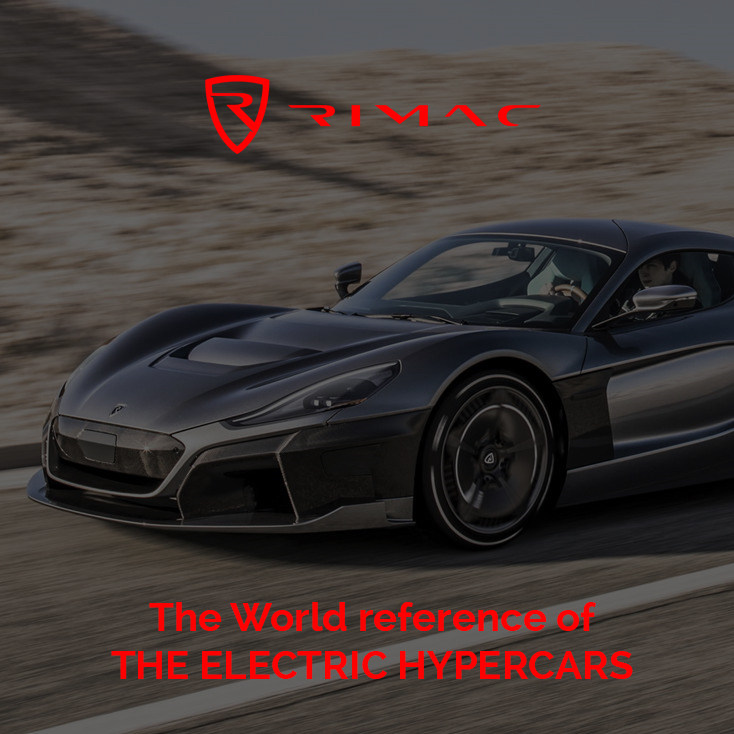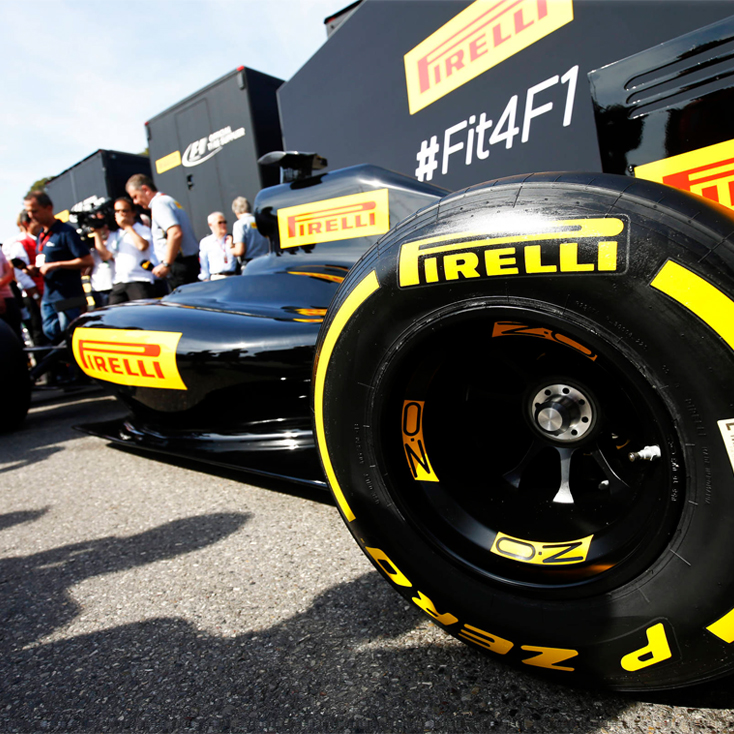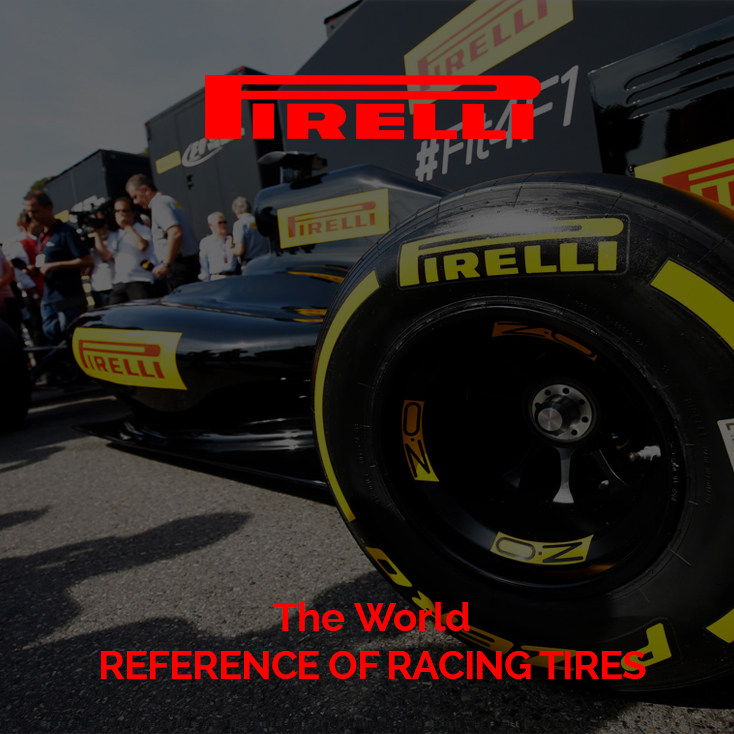 Ready to race in the first multibrand eKarting championship?
---
---
RACE 03
12 - 14 November 2021
---
CIRCUIT MOTORLAND
FIA International Karting Circuit
---
-Racetrack with Level A homologation by CIK-FIA for international events (top level homologation).
-Length of the homologated racetrack: 1.671,63m
-Track width: 10m
-Length of the start straight: 173,361m
-Number of turns: 9 left-handers/10 right-handers
-Maximum gradient (ascent): 3,25 %
-Maximum gradient (descent): 4,50 %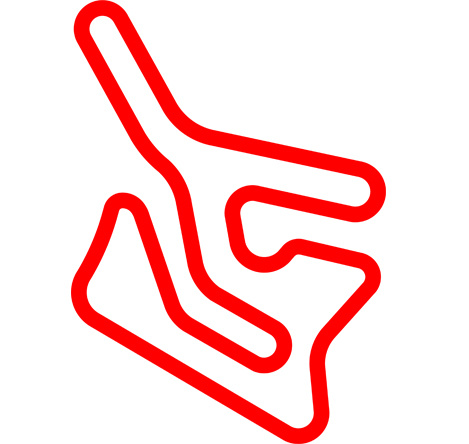 eKarting EGT5
---
eKart Play and Drive EGT5 Data Sheet
MODEL: Propulsion Kit EGT5

AUTONOMY (Typical Capacity): 5.0kW.h

CHASSIS-FRAME: KZ CIK-FIA Homologation

BODYWORK AND BUMPERS: CIK-FIA Homologation

BRAKE SYSTEM: Front and Rear Brake Disks CIK-FIA Homologation

DATA LOGGER AND DISPLAY: AIM Solo 2 DL

eKART WEIGHT: ˜125,5Kg

eKART MINIMUM WEIGHT (Driver included): 199Kg Senior.

TRANSMISSION: Rear wheel drive with chain transmission

MOTOR PEAK POWER (Qualifying-mode): 30kW (41HP)

MOTOR PEAK POWER (Race-mode): 20kW (27HP)

MOTOR PEAK TORQUE (Qualifying-mode): 105Nm

MOTOR PEAK TORQUE (Race-mode): 105Nm

MAX SPEED: 110-150 km/h, according to final ratio and class.

RATED VOLTAGE: 100,8V

CHARGING TIME: 45-60min (25-95%)
Prizes
---
eKarting

---
Spanish Open 2021 Senior
---

---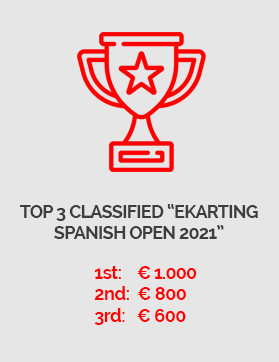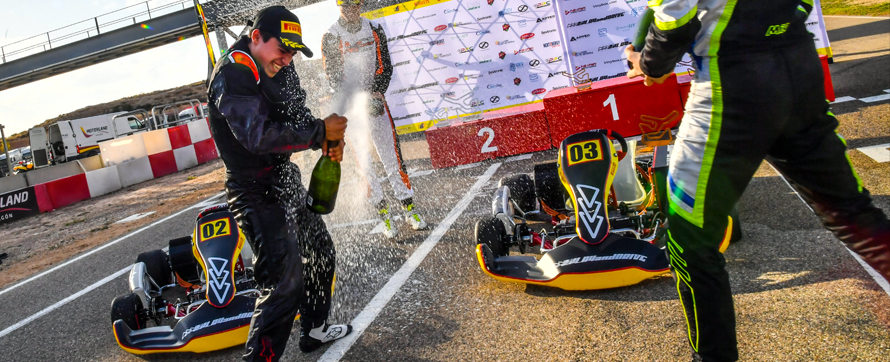 ALL will have the right to have a test with the:
---
Formula P&D 4.0on the track (min. height 160cm)
Formula E Simulator of QEV Technologies
Tesla Experience on the track
How to participate?
The "eKarting Spanish Open 2021" is reserved for racing drivers provided with license: "Senior" or similar license at the discretion of the RFEDA,"ITC-Restricted", "ITC-Senior , "ITB" or "IT-A", that during the season will turn 14 years old.
INSCRIPTIONS
Send an email to guillaume.meura@playanddrive.com with your CV and we will verify that you meet the requirements established in the Sports Regulations. Once your data have been verified and we have communicated your pre-registration, you will have 10 days to make the payment of a deposit of € 1,000 to secure your place. That amount will be returned after the last event of the year discounting the possible repairs that have arisen during the year. This amount does not cover repairs worth more than € 1,000.
Places are awarded by strict pre-registration order. All registered drivers accept the Sports and Technical Regulations approved by the RFEDA and its Annexes.
PAYMENT CALENDAR
RACES: The inscription to each 3 Days Event will be paid at least 30 days in advance of the date of each event. In the case to not accomplish the date of the advanced payment, the driver will lose his preference to continue in the Championship and his place will automatically pass to the next driver on the waiting list. The tires will be charged separately and also in advance.