NEW OFFICIAL LAP TIME and SPEED RECORDS for eKarting,
On Tuesday December 10th, Motorland Raceway, homologated FIA Track, Alcañiz. After some intents last week with different eKart units of the championship, Guillaume Meura, racing driver and co-founder of Play and Drive, has established on this day, a Lap Time Record of 2'26"608 and has reached a top speed of 167,183 km/h with the Play and Drive eKart EGT5. With a lenght of 5.344m, the average speed was 131,223 km/h, a very high speed for a racing vehicle of only 125Kg.
FULL RECORD LAP VIDEO: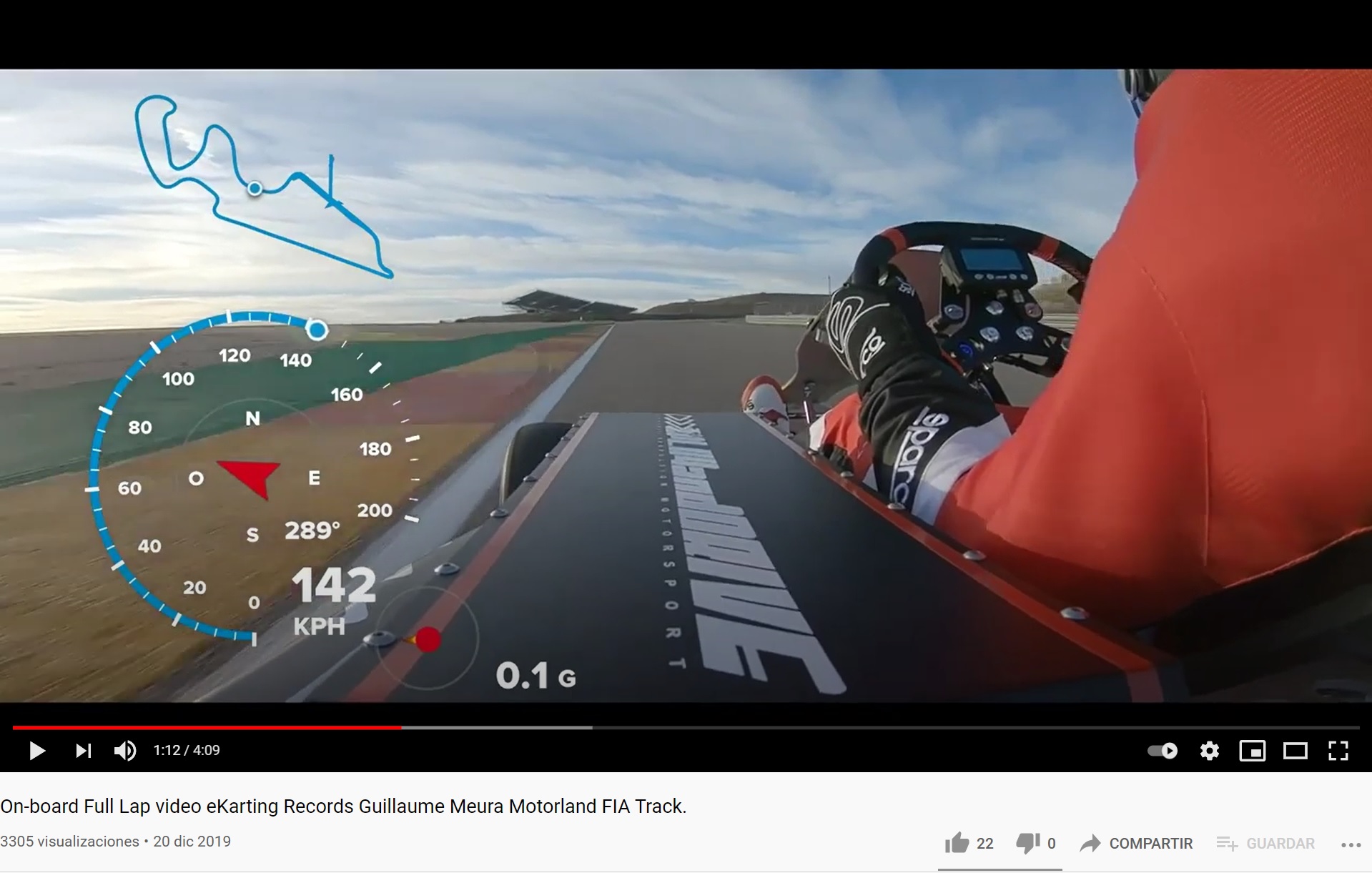 FULL EVENT VIDEO with Albert Fábrega: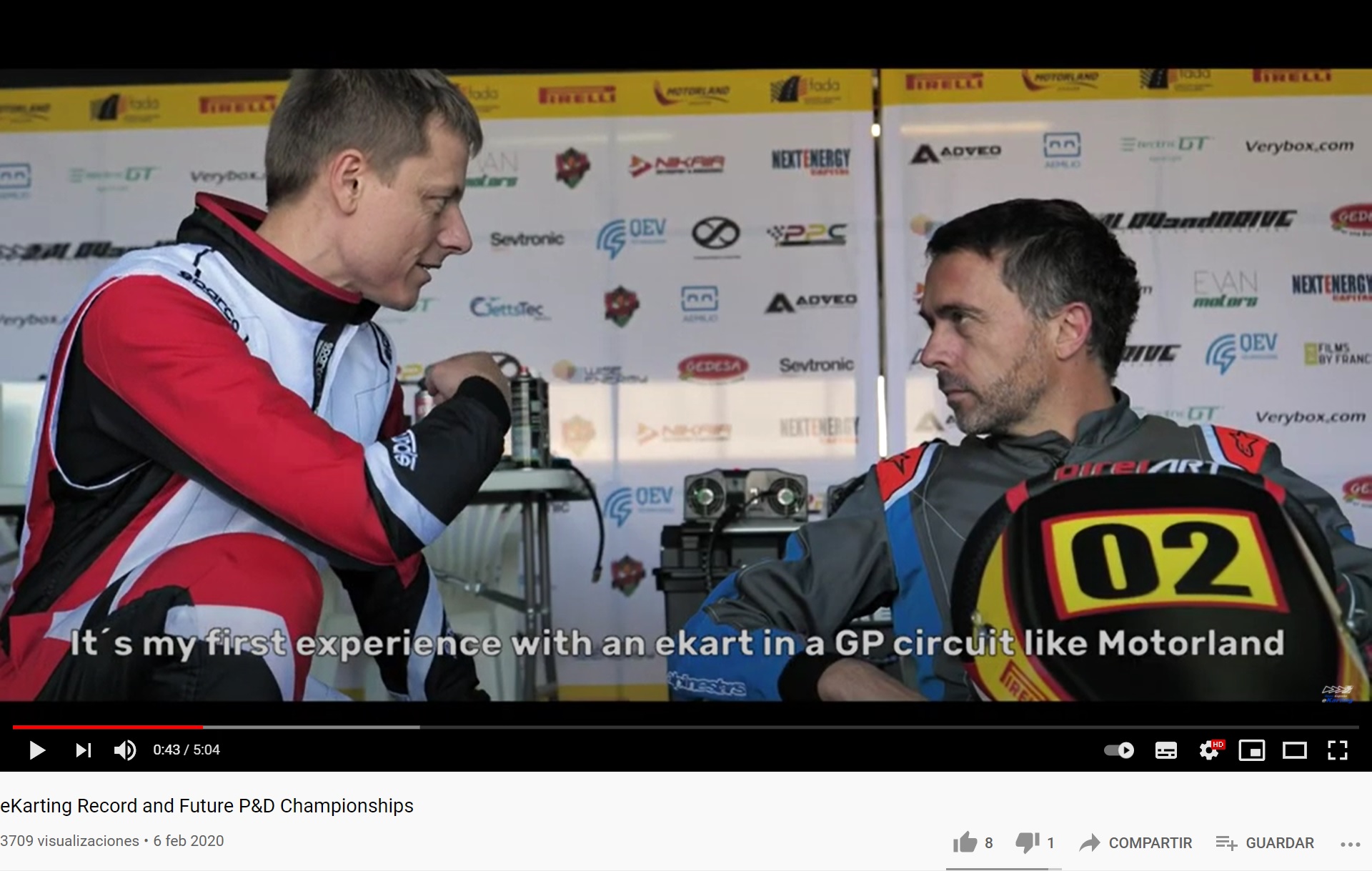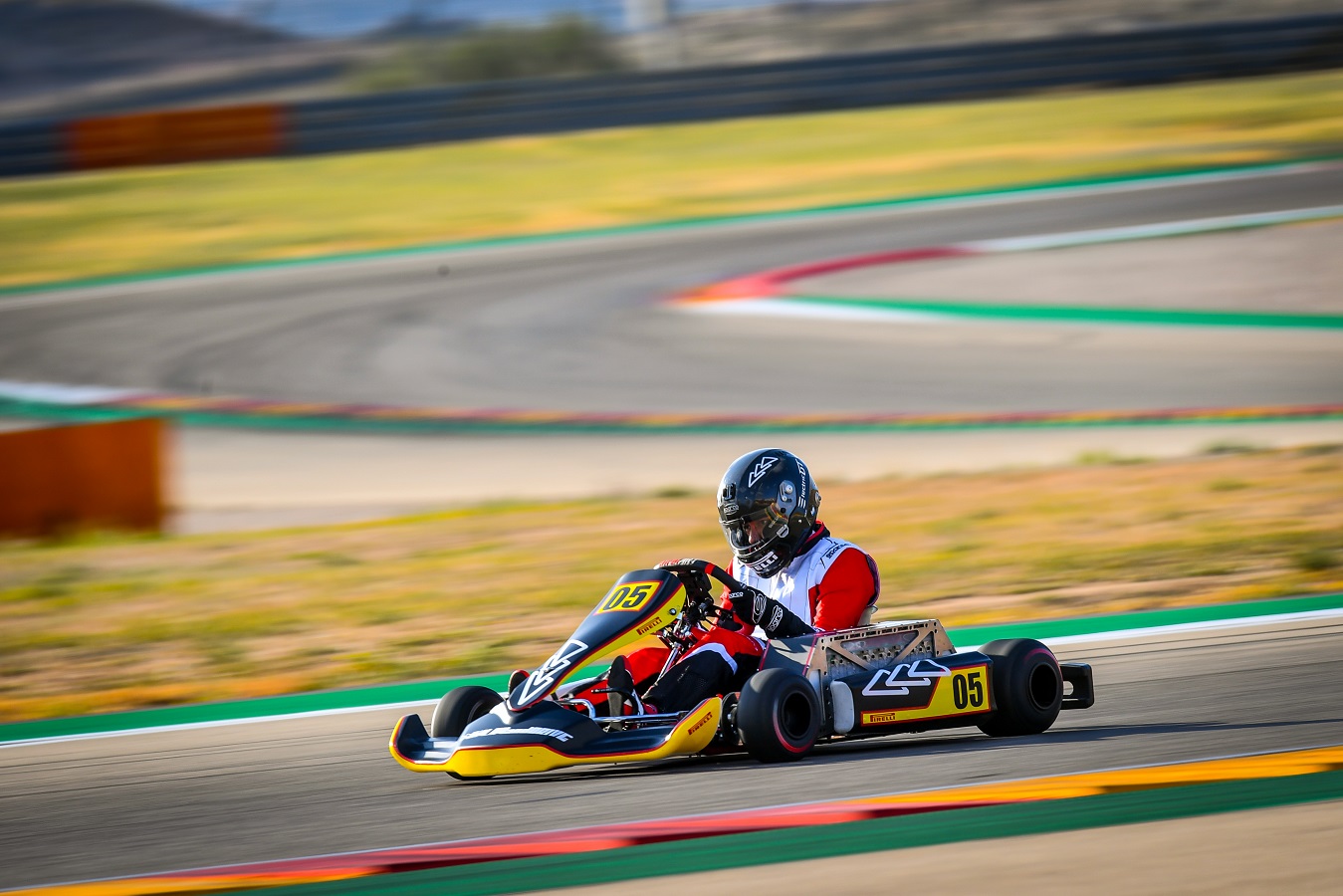 We are very proud of the results because we are another company who is demostrating that electric propulsion for Motorsport is a reality now but also since 10 years ago when Play and Drive started to compete in official races against combustion cars.
With the battery pack technology developed and manufactured internally, our electric racing cars are powerfull and performant also on permanent tracks. This is very important because the future of Motorsport needs to be the most efficient as possible and one way to reach that is to use permanent installations. Motorland is a clear example of that, it's a world reference circuit in motorbike, car and karting racing, but for us, the most important is the quality of it's electrical installation. For any championship you could charge without any problem 20 racing go-karts or cars at the same time and at the maximum power of chargers.
In this Record Event  we have been fortunate to have the visit of Albert Fàbrega. He is Formula 1 Commentator on Movistar Plus Channel and he has a great experience in electric racing cars for his time as Formula E NextEV Team Manager 3 years ago. He said:
"Sensations are unbelievable and strong, I lacked hands because the amount of thrust and power that shows this kind of go-kart were really incredible. Guillaume has marked a brutal lap time, 2'26" on a GP circuit, here, in Motorland, it's a real achievement. I was surprised by the speed and the sensations driving the kart. The small weight gain that it has, is not reflected in the sensations that you may have in the turns and, in addition, the technological development and safety level is as high as any other championship."